Split: World's Only Earbuds with no Strings Attached
Here's one device that goes beyond portable: earbuds without cables which store music directly on the buds themselves. Almost sounds futuristic yes has been in development for the past few years. Greenwing Audio, founded by 3 friends who share a passion for music and gadgets, wanted more than your typical MP3 player by creating and earbuds-MP3 device which stores up to 24 songs with optimal sound quality.
The three man team went even further by building in an accelerometer chip that detects teeth bites (small subtle ones) to change song tracks and volume adjustments. Intrigued? The brains behind this device have already built a prototype and seeking funds to get "Split" into mass production. This is one product I personally would love to see on the market. It's 2013; why are we still using cables?!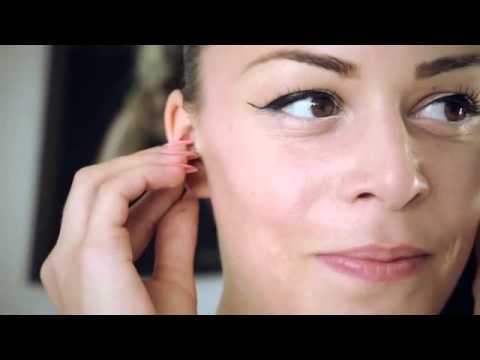 Split is a standalone audio player that fits in your ears; it works without any cables and without Bluetooth. Split is a hands free player: You change track and volume with gentle "bite clicks". Each Split earphone contains a small circuit board, a button cell battery, a memory chip, a processor and a few other components necessary to play quality digital audio. By synchronizing the right and left earphone with the use of high precision crystal clocks, the two earphones play in unison without being physically connected and without exchanging a continuous stream of radio waves. The two earphones only exchange a short near-field signal when track or volume are changed. This reduces the amount of radiation your head and body are exposed to by more than 1,000 times as compared to a Bluetooth streaming headset. To detect  bite clicks Split is equipped with a 3-axis accelerometer.
Source: Kickstarter "Split"
---
Comments
comments
Categories:
Latest News
,
Top 10 Headlines
.