ROCCAT Kave | Solid 5.1 Gaming Headset
First let's get one thing out of the way: these headphones are not USB. The ROCCAT Kave 5.1 use four 3.5mm jacks that will plug directly into the sound card. There is, however, an extra cable splitting off into a USB port to provide power to the headphones along with the LED features mentioned in the specifications. If you are not running a surround sound card capable of handling four 3.5mm jacks then these headphones are not for you. When it comes to sound cards and simply sound quality itself it's either 3.5mm capability or digital. While there are headphones on the market that are fully capable of 5.1 surround sound via USB, we have yet to test any that are of measurable assurance.
This brings up another finding about surround sound headphones out on the market: there really are not many that support 3.5mm jacks. A good majority of the headphones we found on the market sport USB connection which allows users to take advantage of the surround sound features from just about any personal computer. If you have spent over $100 USD on a sound card this can become a frustrating task in finding a good quality pair of 5.1+ surround sound headphones to take advantage of your sound card.
From the Roccat Kave 5.1 specifications the drivers are actually impressive with 2 4mm/1 3mm drivers and even more impressive are the angles within the earcups. Each driver is positioned at a 12° angle which allows ROCCAT to provide the 5.1 surround sound to each earcup with a very realistic surround sound.
This is a technique typically not seen in a pair of headphones and certainly questionable. Seeing and hearing, as we all know, are two different things and once you have the opportunity to hear the 5.1 surround sound from angled drivers, things come into perspective.
The Roccat Kave 5.1 headphones are not your typical pair of gaming headphones by any means. In fact at the time of this review we could not locate a company within the US that sold them, but ROCCAT is no stranger to some pretty nifty products. ROCCAT is located in Germany and has been around for quite a few years and manufactures keyboards, mice, and an array of headsets–all aimed at the gaming community of course.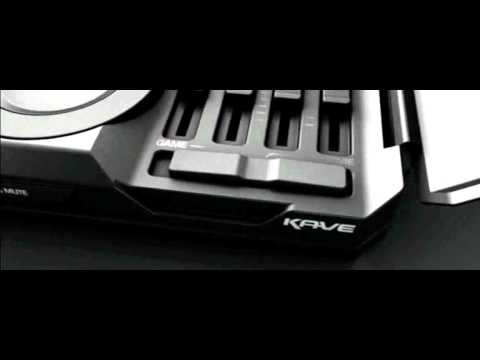 So why might these not be your ordinary headphones? How does the word "Vibrators" sound? No, you won't receive a personal message device in your box but you will receive sound like you've never felt before. Each earcup is equipped with vibrators that respond to bass. The more bass pushed out the more the vibrators, well, vibrate. (Settle down girl gamers!)
---
Comments
comments
Categories:
Computing
,
Gaming
,
Latest Articles
,
Top Rated Products
.