World record magnetic field — 2 million times Earth's magnetic field
Scientists at the Los Alamos National Laboratory have successfully produced the world's first 100-Tesla non-destructive magnetic field, which is 2 million times that of the Earth. While decades in the marking, the record-breaker was reached at 3:30 pm on March 22, 2012.
"This is our moon shot, we've worked toward this for a decade and a half," said Chuck Mielke, director of the Pulsed Field Facility at Los Alamos. Scientist used the 100-tesla pulsed, multi-shot magnet, a combination of seven coils sets weighing nearly 18,000 pounds and powered by a massive 1,200-megajoule motor generator. There are higher magnetic fields produced elsewhere, but the magnets that create such fields blow themselves to bits in the process. The system at Los Alamos is instead designed to work non-destructively, in the intense 100-tesla realm, on a regular basis. The Los Alamos facility is one of three campuses forming the National High Magnetic Field Laboratory (NHMFL).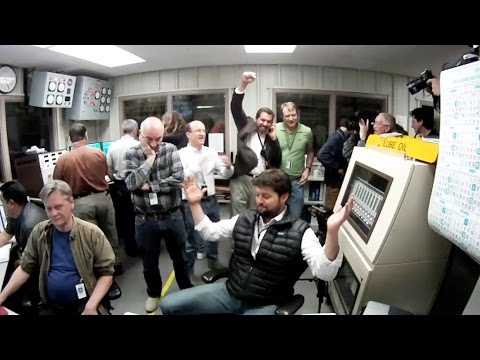 "Now, at 100 tesla, we can focusing our efforts to get multiple user experiments completed in single magnet runs on the big magnets since they are so oversubscribed. More than a dozen people are working together to make this happen here at the Laboratory," said Mielke.
High magnetic fields created non-destructively will provide researches a tool for studying a verity of questions from how materials behave under the influence of high magnetic fields to quantum behavior of phase transitions in solids.
via Los Alamos National Laboratory
---
Comments
comments
Categories:
Latest News
,
Top 10 Headlines
.