Virtual desktop generates 'See Through 3D Desktop' Windows
With Windows 8 "Metro" feature coming later this year, one has to wonder why this wasn't the Windows 8 desktop being sold to the public. (yes, we're not a huge fans of the upcoming "Metro" desktop)
Nevertheless, here is one project that sets itself apart from others — and years away from consumer hands — or is it? Jinha Lee, the man behind the internship project at Microsoft Applied Sciences Group, has developed a "See Through 3D Desktop" allowing for a 3D hardware and software environment for the user. Users can peak through a glass display which projects 3D images while moving objects around with his/her hands.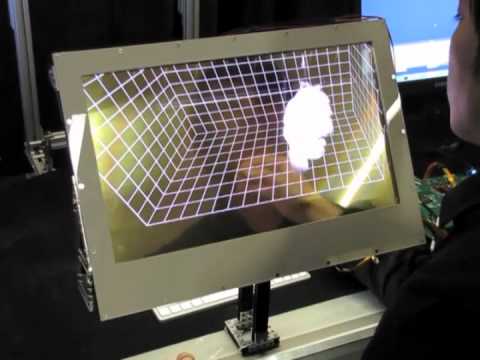 See Through 3D Desktop allows users to open files and folders as they are placed in a 3D space between the screen and the input plane. Lifting a hand to reach into a 3D world sounds quite entertaining — imagine the possibilities of MMORPG realism would feel.
Despite advances in 3D sensing and display technologies, our interactions with computer desktops have remained stagnant from the form that evolved under 2D I/O modalities. See Through 3D desktop is a 3D spatial operating environment that allows the user to directly interact with his or her virtual desktop. The user can reach into the projected 3D output space with his/her hands to directly manipulate the windows.
via LeeJinha
---
Comments
comments
Categories:
Latest News
,
Top 10 Headlines
.