TouchFire device attempts to elevate the iPad's keyboard
Plan on writing that novel on your iPad? Of course not, the tablet keyboard would cause writers cramp. There is, however, a new device that changes all that: TouchFire. Steve Isaac, a Seattle-based software designer, came up with the idea of placing a stretchy silicone keyboard on an iPad that elevates the keys.
TouchFire puts the "touch" back into typing on an iPad. You can now feel where the keys are and rest your fingers on the home row, so you can type as fast and accurately as you can on a laptop. You can even type without looking at the screen. TouchFire cushions your fingers as you type, something both touch-typists and two-finger typists really appreciate. Typing on an iPad is no longer a pain!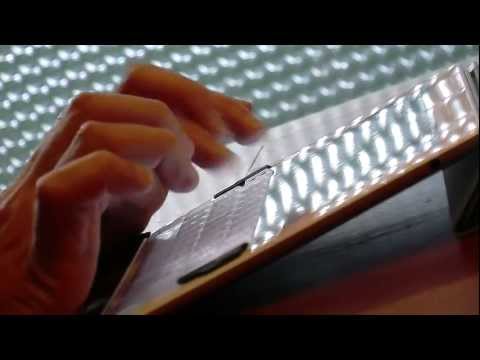 Isaac used Kickstarter.com, a website that helps entrepreneurs to raise money for unique products and ideas, with a pledge of $10,000. The original pledge grew to an astounding $201,400–people simply found the idea behind the device to be worth it and donations kept rolling in.
---
Comments
comments
Categories:
Latest News
,
Top 10 Headlines
.