Tomb Raider players enjoy catching crabs and eating Bambi
Tomb Raider returned to consoles and PC earlier this month in the first time for five years, and players have definitely made up for lost time since the game's release.
Its publisher Square Enix has released statistics about Tomb Raider players that have been settling into the game and exploring its vast environment since it landed in their laps. It seems that Lara has built up quite an appetite and has a taste for the wildlife strewn around on the island where she is stranded.
"On Tomb Raider's launch day we were on tenterhooks, staring at a giant monitor as the first few people jumped into the game and the live statistics appeared," Square Enix's central community manager Ben Bateman said in a blog post.
"The stream of data came rushing in, and while the experts in our office were keeping an eye out for any problems, I instead enjoyed tracking some of the more interesting statistics."
Thus far, the data has revealed that the Tomb Raider community has instructed Lara to slay a collective 5,294,879 deer and 1,417,750 crabs to satisfy the chesty 21-year old's hunger for fresh red meat and decapod crustaceans.
When not ripping the shells off crabs or slitting the throat of Bambi, Lara was on a rampage for the two legged variety, with over 147 million enemies becoming prey to the action heroine's bow thus far. The data showed Lara is not only a born killer, but she's good at recycling too, efficiently managing to loot and salvage a total of 356 million arrows from her fallen enemies.
As for close calls, Lara has managed to kick and scream her way out of 13,742,891 encounters with death, outwitting her enemies by dodging them 11,067,764 times.
When it comes to the actual raiding of tombs, something we'd expect the players to be more fond of, Square Enix's data showed that the community has invaded a total of 3,570,956 tombs, significantly fewer than the number of deer killed. Tomb raiding evidently is hungry work.
"Keep on playing, and we'll keep on tracking. We'll have more updates from Lara's world in due course," Bateman added.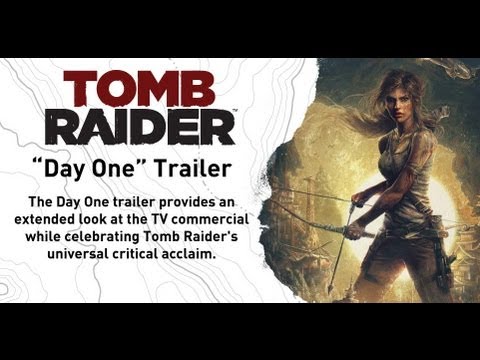 Since its launch almost two weeks ago, it seems Tomb Raider has been very well received by video gaming fans worldwide. The game's developer Crystal Dynamics announced last week that the game had broken the one million sales figure in less than 48 hours, with some video game stores running low on copies.
via TheInquirer
---
Comments
comments
Categories:
Latest News
,
Top 10 Headlines
.