The Sith Inquisition: Moving Forward as Fans
Greetings Sithizens,
With our wonderful galaxy progressing stronger and stronger by the day, and the number for The Old Republic reaching towards 1.8 million, I think we can say we're past launch and into the route. There are a lot of important things to keep in mind in this key time of growth and progress, the greatest of which is that we must show we're taking Bioware's product as seriously as they've taken the development; that we're ready to push the game to the next level on our end.
Normally you don't get the huge support each other and work together talk from us, but in this situation we're setting aside the Sith mantle and focusing on the progress of the game itself and what we can do to make sure we've got a long future to beat the living Hell out of the Republic in. Why is it critical that we even consider the future of the game and take responsibility for it, however? Isn't that on EA's head? Well it is and it isn't, because so much of the game's success is going to rely on the fan community to generate an immense universe around our galaxy far, far away. What would WoW be without all the movies, machinima, art, music, and fansites that have whirled around it for years now?
There are so many ways that we as the fan community can push our favorite game. Go out and record some video of it, make a podcast of you and your friends talking about it, draw some of your own artwork or custom desktop backgrounds for us fans, or maybe you want to make a webcomic of some of your characters in The Old Republic. No matter what you do however, let others know! You must promote your material, generate buzz about it, and get the whirl pool of fandom flowing on your own by taking the initiative within the community. Only by all of us taking this mantle upon ourselves and working hard at it will we truly have a game that will stand the test of time.
Alright, nothing else to see here, back to the Jedi hating.
Here's our latest Sith Inquisition news and updates!
One of our latest episodes in our Youtube series, Rise of The Inquisition: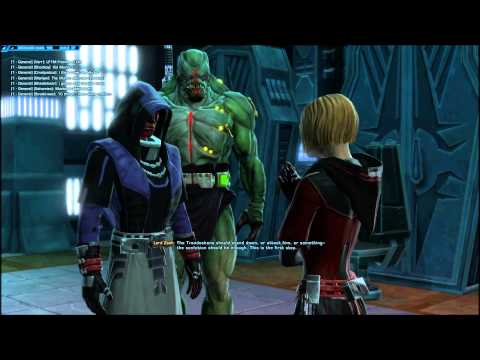 Make sure to follow us on twitter right Here!
You can get our email newsletters by giving us an email at TheSithInquisition@gmail.com
---
Comments
comments
Categories:
Gaming
,
Latest Articles
,
Latest News
.