TERA's flythrough series: Fyrmount
TERA Online publishes its next fly-through serious installment, this time taking you through Flyrmount. TERA will be available on May 1, 2012 for those looking to jump into a new MMORPG game.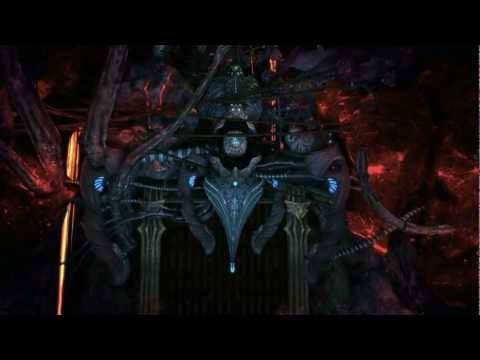 TERA Online Beta #4 starts this Friday, with new features. Here's a glimpse at this weekends Beta event:
Duration: Friday, March 23 at 12:00 PM PDT to Sunday, March 25 at 11:59 PM PDT
Servers: Arachnaea (PvE), Serpentis Isle (PvE), Valley of Titans (PvP), and Jagged Coast (PvP)
Maximum Level: 38
Character Slots per Server: 3
As a result of the feedback we've received during previous tests, we've made significant changes for Closed Beta Test 4. Most importantly, we have increased the difficulty between levels 1 and 15 by decreasing the player's hit points. We hope this will create more challenging and interesting gameplay. Those hit points will gradually be added back in as the player levels from 16 to 20. Also, in the heat of PvP, it can be difficult to see your opponent's level. To simplify this, we've made it possible to see the level of another player by aiming your crosshair at them. We've also doubled the character limit for all chat channels, making it easier to communicate with other players. For complete details, please see our patch notes.
With the increased level cap of 38, you can explore the ancestral home of the elins and poporis—the tree city of Pora Elinu and the stunningly beautiful Lake of Tears. Nearby you'll find the Eldritch Academy, a university of magic currently experiencing…what you might call a high rate of faculty turnover. Then you'll return to Val Aureum and the desert town of Tulufan to explore the ruins of the giants' lost empire, chase down the nefarious plots of the Scions of Lok, and prepare yourself for a trip into the instanced dungeon of the Cultist's Refuge.
We'll also be hosting an in-game event called Terron Treasure Trove, where players can receive helpful and rare consumable items created by the two elin princesses of Pora Elinu! But first, you'll need to find the blue treasure chest in TERA and give the terron sitting on top a good smack on the head before he surrenders what's inside!
via TERA
---
Comments
comments
Categories:
Latest News
,
Top 10 Headlines
.