TERA Online: Closed beta, test 1
The folks over at TERA have set forth its closed test beta which lasts through this weekend, but no PVP–yet. TERA, developed by En Masse Entertainment and Bluehole Studio, will turn on its PVP server in the second closed beta test.
This weekend's closed beta will allow players to reach a maximum level of 22 and running on-and-off beta's until April this year, each one lasting 60 hours for a total of 300 hours of beta game play testing. Beta testers can also speak about the game freely and share screen-shots and videos as Bluehole Studio will not  be placing a non-disclosure agreement (NDA) on lucky testers (good PR move!)
There will be a total of five closed beta test servers and character maximum level (and slots) will be increased over the course of beta phases.
Duration: Friday, February 10 at 12:00 PM PST to Sunday, February 12 at 11:59 PM PST
Servers: Arachnaea (PvE) and Dragonfall (PvE)
Maximum Level: 22
Character Slots: 1 (per server)
Want to join us for this weekend's closed beta test? How about every closed beta test? Pre-order TERAfrom the En Masse store for immediate access to all five closed beta tests and the opportunity to retain your characters and their progress for the duration of the closed beta period.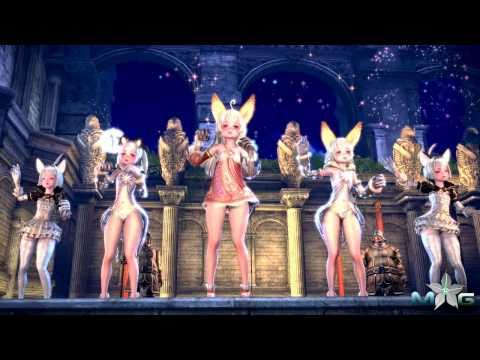 via TERA Online
---
Comments
comments
Categories:
Latest News
,
Top 10 Headlines
.