Star Trek 'Tricorder' technology becoming reality
Dr. Peter Jansen, a graduate student studying neural computation and cognitive modelling at McMaster University in Hamilton, Ontario, Canada, has released designs for his science Tricorder Project – which has gained a lot of attention.
Jensen has been actively developing complete Tricorders from the development of the Science Tricorder Mark 1, starting in the Spring of 2007. The Science Tricorder Mark 1 is a simpler version, while the Science Tricorder Mark 2 comes in with bells and whistles (and sensors) — a more advanced Tricorder fully loaded.
Jensen's Science Tricorder Mark 2 runs Linux and contains several connectivity features along with development options as well upgrade-able and self contained sensor boards with separate processors (ARM920T 32-bit RISC core / 180MHz) in use. He has spent hundreds of hours developing and researching, though at one point canned the Science Tricorder Mark 3 model "because it felt as though this model departed from the Tricorder philosophy of a large array of inexpensive sensors with facilities for intuitive graphical visualization for the sake of cost savings." Jensen said on his blog.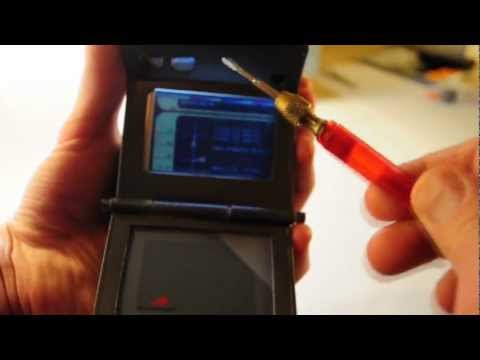 So why the fascination of a Tricorder? Aside from its debut in Star Trek, the technology behind the device alone is fascinating — and what it provides the user with its internal sensors — and the project itself has been a great adventure for the tinkerer.
"The Tricorder project has allowed me to explore circuit board design, fabrication, surface mount soldering, large scale project planning — all things that supplement a traditional education in computer science or electrical engineering with open resources for making physical prototypes like Sparkfun or Make. But the most exciting examples, to me, are the ones far off the beaten path — such as exploring data visualization and interface design, or, especially, rapid prototyping. " Jenson said.
The Tricorder project, however, goes further than just a nifty-device in your hand. Jensen also feels its knowledge brings about "positive change." and can be used as an "instrument that can show a child how much chlorophyll is in a leaf could also show how them much pollution is in the air around us, or given off by one's car."
Jensen is currently working on his 4th Tricorder model, Science Tricorder Mark 4, which he began working on in November, 2011 and is "currently undergoing software development". Those interested can read and download the designs from the TricorderProject's website for the Science Tricorder Mark 2 model.
---
Comments
comments
Categories:
Latest News
,
Top 10 Headlines
.