Sonic Screwdriver from Doctor Who invented?
It's always great seeing science fiction devices come real, no matter how odd they might be at times. Doctor Who, a British science fiction television programme produced by the BBC, is no exception — and they're known for wacky looking devices. And so it shall be: the Sonic Screwdriver that is under development.
Doctor Who's Sonic Screwdriver is used quite often on the show. While most commonly used for lock-picking, it also performs other operations such as performing medical scans, remotely controlling other devices and tracking alien life — another fantastic handy device to have in your pocket!
"When the scriptwriters for Doctor Who imagined a futuristic device, they came up with the Sonic Screwdriver. Now a team of physicists at the University of Dundee have taken equipment designed for MRI-guided focused ultrasound surgery and demonstrated a real Sonic Screwdriver – lifting and spinning a free-floating 10 cm diameter rubber disk with an ultrasound beam," posted on the University of Dundee website.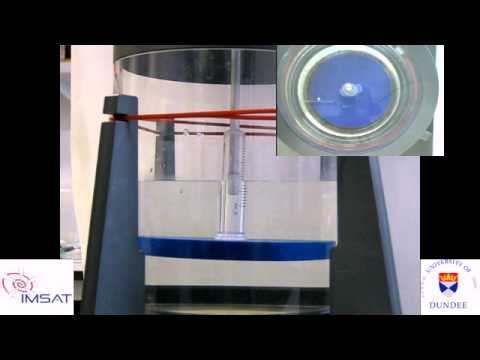 "For the first time, our experimental results confirm directly the validity of this fundamental theory," said Dr Christine Demore, from IMSAT. "Previously this ratio could only be assumed from theory as the angular momentum and power in a beam had only ever been measured independently."
via UoD
---
Comments
comments
Categories:
Latest News
,
Top 10 Headlines
.