Skyrim Xbox Live patch 1.5 now available
Skyrim Xbox players can finally get some new features they have been waiting for, as Bethesda released its 1.5 patch today. The update is available for both Xbox Live and PS3 users in North America and says Europe will be soon on the 1.5 patch.
Bethesda also mentioned that Skyrim's playtime, across all three platforms, came out to 85 hours "30% of you have played more than 100 hours of the game. These are truly astounding numbers!" The latest patch gives players new cinematic kill cameras for projectile weapons and spells, and improved distance LOD transitions for snowy landscapes, to name a few.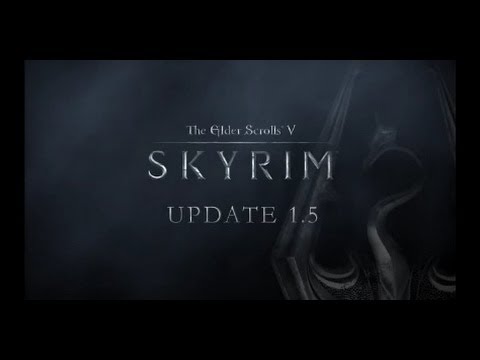 In the comings weeks and months, we'll have some exciting news to share on the game. Stay tuned. After the break, check out the features and bug fixes that 1.5 introduces for console players.
New cinematic kill cameras for projectile weapons and spells
New kill moves and animations for melee weapons
Smithing skill increases now factor in the created item's value
Improved visual transition when going underwater
Improved distance LOD transition for snowy landscapes
Full 1.5 patch notes can be found
here
.
---
Comments
comments
Categories:
Latest News
,
Top 10 Headlines
.