Raspberry Pi: Up and Running video
For those Raspberry Pi fans out there, MakeMagazine has published its how-to video for getting the hand-held computer up and running. In its first in a series of Raspberry Pi videos, MakeMagazine is also releasing a new book titled "Getting Started with Raspberry Pi", a must have for RBPi beginners!
It covers Raspberry Pi and Linux basics and then works up to using Scratch, Python, GPIO (to control LED's and switches), and web development on the board.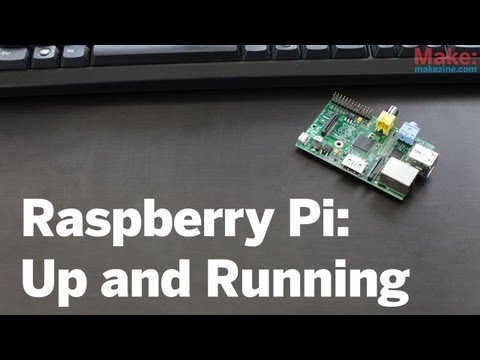 "The first section of the book gets you up and running; after the first chapter the reader will have installed the operating system, will have an understanding of all the hardware features of the Pi, and will have set up the small computer with the correct power source and peripherals. This is followed by a quick start user guide, with enough context and examples of commands to get around the computer."
---
Comments
comments
Categories:
Latest News
,
Top 10 Headlines
.