PETMAN – The Anthropomorphic Robot
Those crazy scientist at Boston Dynamics are at it again with another spooky robot. This time around it's (in an announcers voice) "PETMAN". Are your military personnel complaining about itchy clothes, thongs riding-up on the battle field? Well let PETMAN test your special military clothing! Joking aside it is a pretty magnificent piece technology. PETMAN, which stands for "Protection Ensemble Test Mannequin", can move dynamically like a real person, even balance itself, and will have the shape and size of a human for testing special military gear.
Yo Robot wears combat boots!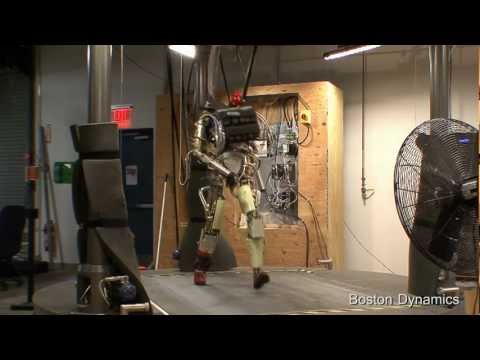 PETMAN is an anthropomorphic robot developed by Boston Dynamics for testing special clothing used by US military personnel. PETMAN balances itself as it walks, squats and does simple calisthenics. PETMAN simulates human physiology by controlling temperature, humidity and sweating inside the clothing to provide realistic test conditions. PETMAN development is lead by Boston Dynamics, working in partnership with Measurement Technologies Northwest, Oak Ridge National Lab and MRIGlobal. The work is being done for the DoD CBDP.
---
Comments
comments
Categories:
Latest News
,
Top 10 Headlines
.