Linux founder blasts Nvidia as the 'single worst company'
And here I thought I was the only living human being that thought Nvidia was the single worst company in America — apparently not. (yes, ipKonfig.com doesn't kiss up to big corporate companies like other hardware sites, we're above that). Linus Torvalds, founder of Linux, has blasted chip designer Nvidia, naming it "the single worst company" he's ever had to deal with working with Linux.
Torvalds was speaking at a forum in Finland for Entrepreneurship in Otaniemi when he made the remarks in response to a question from the audience.
A women explained that she was trying, unsuccessfully, to get Linux working on a laptop that uses an Optimus chip from Nvidia, saying, "I was expecting that Nvidia would kind of chip in and do something…[but] they said flat out 'no' they're not doing any support."
The question obviously got Torvalds a bit riled up, as he responded, "I know exactly what you're talking about and I'm very happy to say that it's the exception rather than the rule."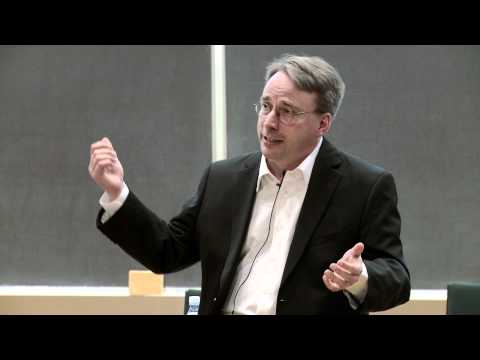 "And, I am also happy to very publicly point out that Nvidia has been one of the worst trouble spots we've had with hardware manufacturers and that is really sad because Nvidia tries to sell chips, a lot of chips, into the Android market and Nvidia has been the single worst company we've ever dealt with. So Nvidia, f*** you!"
You can watch Torvalds' express his remarks about Nvidia in the video above, at approximately 48 minutes in.
Nvidia is a fan-boy FPS graphics card company ran by a bunch of 'cultist'. What did you expect, Linus?
via The Inquirer
---
Comments
comments
Categories:
Latest News
,
Top 10 Headlines
.