Guild Wars 2: Pre-Order's now available!
As many of you might know, the Guild Wars 2 pre-order is now available! You can now secure your Guild Wars 2 Collector's Edition, Digital Deluxe, or Digital Edition copy by pre-purchasing the game here or at select retailers.
Most common FAQs
Does Guild Wars 2 require a monthly subscription?
No, Guild Wars 2 does not require a monthly subscription. You just buy the game and play it online.
When is Guild Wars 2 going to be released?
We expect to ship Guild Wars 2 in 2012. The final release date will be determined by beta-testing feedback.
What are the minimum system requirements for Guild Wars 2?
Our goal with Guild Wars 2 is to have it run on a wide range of Windows gaming PCs.
Windows® XP Service Pack 2 or better • Intel® Core 2 Duo 2.0 GHz, Core i3, AMD Athlon 64 X2, or better • 2 GB RAM • NVIDIA® GeForce® 7800, ATI X1800, Intel HD 3000, or better (256MB of video RAM and shader model 3.0 or better) • 25 GB available HDD space • Broadband Internet connection • Keyboard and mouse
What countries and languages will Guild Wars 2 be available in?
The retail release of Guild Wars 2 is intended for the Americas, Europe, Australia & New Zealand, Africa, and the Middle East. It will be available in English, French, and German, with a text-only localized version in Spanish.
How do I get into the beta?
Guild Wars 2 is currently in closed beta testing, which is by invitation only and under NDA. We plan to have our first non-NDA Beta Weekend Event in late April. For more information, please see the Beta section of the FAQ.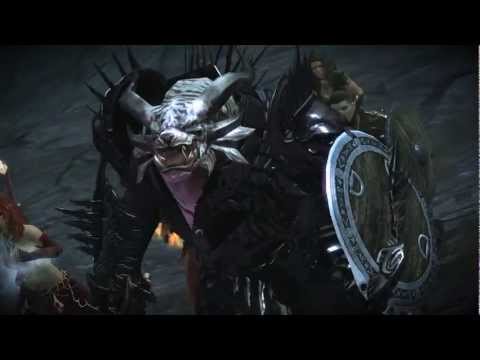 Head over now and claim your Guild Wars 2 pre-order!
---
Comments
comments
Categories:
Latest News
,
Top 10 Headlines
.