Google Nexus 7 teardown – easy replaceable battery?
The folks at iFixIt tears down the Google Nexus 7, Google's attempt at the tablet market, again, and found its battery is replacable (meaning you don't have to send it back to China for repairs…HA!) Anyway, the tear down of the Google Nexus 7 seemed to be quite smooth in the hands of Ms. MJ, unlike most Apple products.
iFixIt also highlights its repairability to be mostly on par with Amazon's Kindle Fire and even says it is "light-years more repairable" than the latest iPad from Apple (not surprising) As for whether or not the Google Nexus 7 product itself is great, we'll have to wait and see. A few sites out there have given it good ratings and others say it's worth a buy (although a lot of those sites get paid to hype the product, too, so take it with a grain of salt)
Moving on . . . Here's the tear down of the Nexus 7 from iFixIt (yay MJ!)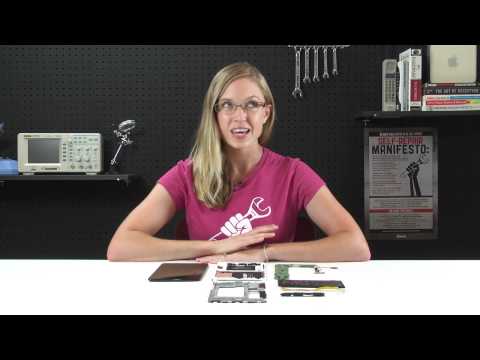 via iFixIt
---
Comments
comments
Categories:
Latest News
,
Top 10 Headlines
.