FOIA request for Carrier IQ FBI usage material info gets rejected
The FBI, not surprisingly, has denied request from the Freedom of Information Act (FOIA), filed by Michael Morisy on Dec. 1, co-founder of MuckRock, to release information regarding its use of Carrier IQ's software. Morisy's request sought information on manuals, documents or other material of the FBI's usage of the information gathered from the software.
"The material you requested is located in an investigative file which is exempt from disclosure," stated in the FOIA rejection request by David Hardy, section manager of the FBI's Records Management Group. "In applying this exemption, I have determined that the records responsive to your request are law enforcement records; that there is a pending or prospective law enforcement proceeding relevant to these responsive records; and that release of the information contained in these responsive records could reasonably be expected to interfere with the enforcement proceedings." Hardy later said.
Carrier IQ has been under heavy scrutiny about the use of its software on smartphone devices and even stated the software is meant only for cell phone carriers to improve their networks. With the FOIA rejection from the FBI, it becomes quite clear the usage of Carrier IQ software is not entirely being used to improve carrier performance–and that usage is in fact being eye-balled by federal peepers.
Morisy later wrote on his blog "whether the FBI used Carrier IQ's software in its own investigations, whether it is currently investigating Carrier IQ, or whether it is some combination of both," … but wasn't the consumer told recently the software was never meant to be a spy tool?
According to a video made recently the findings behind the Carrier IQ software does leave the masses concerned. While not completely recording keystrokes, the video does show that text messages were being pulled up by the software.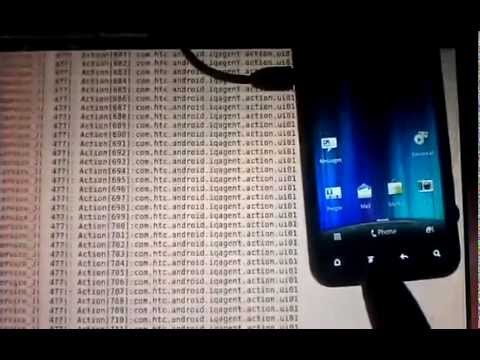 Wireless carriers have admitted to using Carrier IQ on its mobile devices, and we were told its intentions were to improve the carrier's network performance to provided top service–though Carrier IQ says it only made the software and how carriers track information is not at their discretion.
Disable Carrier IQ on iPhone iOS5
---
Comments
comments
Categories:
Latest News
,
Top 10 Headlines
.