First look at the "iPad 3 Retina Display"
As the announcement of the iPad 3 draws in closer, rumors are starting to shed some light, and truth. Not long ago rumors about the iPad 3 became more or less uneducated guessing games, but some did hold truth — such as the Retina Display. The display resolution, still a rumor, is said to be 2048×1536. Here is MJ at iFixit showing off some iPad 3 bling: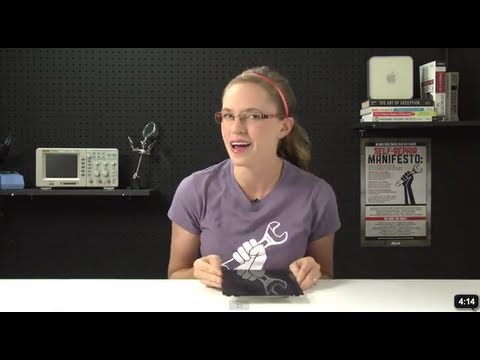 As the supposed announcement of the iPad 3 draws closer and closer, the rumor mill is churning out some interesting stuff. Well, our friends over at MacRumors sent us what very well could be an iPad 3 display, so we took a good hard look at it, and nailed down some specifics: the display resolution (as rumored) looks to be 2048×1536, and there are subtle differences in the style of connector and placement of the retaining clips. Whether or not you consider this a true "retina display," it's hard to argue that the pixel-density of the "iPad 3″ beats the heck out of everything else on the market.
---
Comments
comments
Categories:
Latest News
,
Top 10 Headlines
.