EVGA introduces its new GPU overclocking software "Precision X"
EVGA's Precision software is among the most popular available for Nvidia GPU users, and gives complete control over the video cards cooling, voltages and overclocking abilities. Today EVGA releases its next generation of Precision: Precision X — which also supports thew new Nvidia GTX-680.
Designed from ground up, Precision X supports all of the latest GPU technology and allowing the end-user to fine tune their EVGA graphics cards clock speed, voltage, memory speed and fan speed.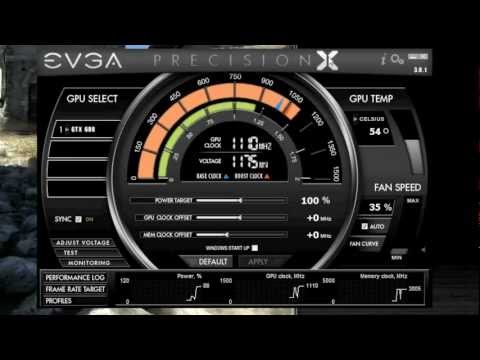 Features:
GPU and Memory Frequency/Clock Offset
Power Target Control (GeForce GTX 680)
Frame Rate Target Control
GPU Voltage Adjustment
Fan Control/Fan Curve
Profiling system allowing up to 10 profiles with optional hotkey
Robust monitoring allowing ingame, system tray, and/or Logitech LCD monitoring
In game screenshot hotkey, supports BMP, PNG and JPG formats
Multi-language support: English, Dutch, French, Japanese, Korean, Polish, Russian
System Requirements:
Microsoft Windows 7 / Vista / XP
GeForce 600, 500, 400 or 200 series graphics card
---
Comments
comments
Categories:
Latest News
,
Top 10 Headlines
.