EVGA 3D Eclipse Giveaway – extreme!
Our beloved folks over at EVGA have opened up a giveaway to the best 5-word slogan to their liquid extreme cooling video (which is quite insane!). If you're a heavy EVGA fan like we are, then don't delay and get involved! You never know — your slogan might be their next pitch! EVGA is also handing out a new "Venom" Precision X skin to those who enter the giveaway.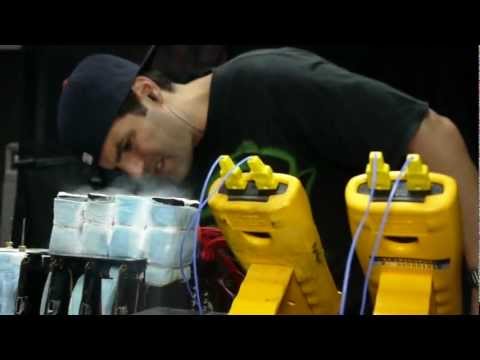 Grand prize
EVGA GeForce GTX 680 Classified
EVGA Z77 FTW Motherboard
EVGA SuperNOVA NEX1500 Classified Power Supply
Intel i7 3770K CPU (Hand picked by K|ngp|n)
GSkill [TridentX] 8GB DDR 2666MHz Memory
Kingpin Cooling 6.66v Venom CPU Container
EVGA hardware is considered #1 when it comes to performance and features. Enter below to learn exactly how and why, get the exclusive EVGA/Venom Precision X skin free and maybe even score some sweet EVGA hardware! Click here to enter!
---
Comments
comments
Categories:
Latest News
,
Top 10 Headlines
.