Elderly woman breaks nose on Apple door, sues for $1M
Evelyn Paswall is sueing Apple after walking into the glass door at a Manhasset, N.Y. Apple store and breaking her nose. Passwall did not see the glass door as she was leaving and walked straight into the glass and falling down.
Paswall's attorney claims Apple's doors are too hard to see. (reminds me of those Windex commercial) Derek Smith was quoted by CBS news saying "Apple wants to be cool and modern and have the type of architecture that would appeal to the tech crowd, but on the other hand, they have to appreciate the danger that this high-tech modern architecture poses to some people."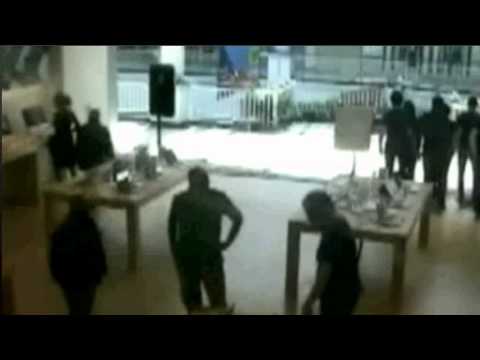 via Cnet
---
Comments
comments
Categories:
Latest News
,
Top 10 Headlines
.