Doom 3 BFG Edition revealed in trailer
The original first person shooter game Doom is back in Doom 3 BFG Edition.
For the uninitiated, "BFG" stands for "Big Fucking Gun", a piece of hardware that is as synonymous with Doom as running around shooting opponents.
We first met Doom 3 on the PC in 2005, with an Xbox release following the year after. Memory suggests that it was not great, but this version that has come out seven years later has had a refresh and a polish.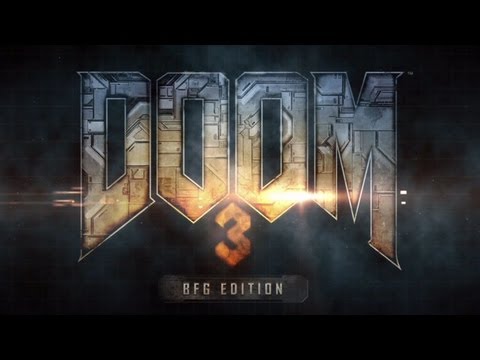 Bethesda Softworks presumably would have it that Doom 3 BFG Edition is reloaded and fired out of its namesake. This means that with versions of all three Doom games, plus some extra levels, it should come blazing out of shops and into machines before exploding in living rooms everywhere.
The trailer shows some nice new looking graphics, lots of use of the BFG, a chainsaw and some other weapons, and some corridor running.
"Doom 3 BFG Edition is the ultimate collection of groundbreaking games that defined the first person shooter. It includes Doom, Doom 2, Doom 3, and Doom 3: Resurrection of Evil, as well as the 'Lost Mission,'" says the Youtube blurb that forgets that it also runs on the Xbox and the PC.
"All Doom 3 content has been re-mastered for PlayStation 3 in stunning 3D for an even more terrifying FPS experience." This is interesting stuff, but with E3 around the corner, it could be a taste of something else that's yet to come, like Doom 4.
via The Inquirer
---
Comments
comments
Categories:
Latest News
,
Top 10 Headlines
.