Crowdsourced hardcore CQB tactical shooter game by Christian Allen
If you're a fan of hardcore tactical shooter games, then you'll want to check out Christian Allen's latest challenge. Allen,  an experienced AAA game designer and creative director, is seeking funds to develop a hardcore tactical shooter game, but only if he and his small staff are able to raise $200,000 by April 1st, 2012.
Using Kickstarter.com to get word out, Allen is opening up the games design to the fans and passing that information on to the developers. Players will be able to provide feedback such as voting on weapons, design of weapons, content and total crowd sourced by tossing the games specs out to fans and listening to that feedback. Are you willing to step up to Christian Allen's challenge? If so, donations will bring you a few goodies in the process — depending on your donation amount.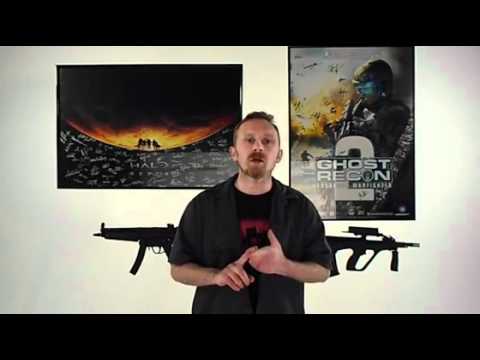 The game's set launch date will be June, 2013 if donations are met. Christian Allen is an experienced AAA game designer and creative director. Prior to founding Serellan LLC, Christian served as Lead Designer, Creative Director, and Design Director of several AAA game projects for Ubisoft, Red Storm Entertainment, Microsoft, Bungie, and Warner Bros. Games. Christian's titles include the award-winning Tom Clancy's Ghost Recon Advanced Warfighter and Halo: Reach. Titles he has contributed to have shipped over 15 million units, and earned over 20 "Game of the Year" awards in various categories.
via Kickstarter
---
Comments
comments
Categories:
Latest News
,
Top 10 Headlines
.