Asetek demo's Liquid Cooling for laptops and all-in-one PCs
Asetek Inc. announced its groundbreaking 'slim form factor' liquid cooling system for laptops and all-in-one personal computers, allowing delivery for mobility and sleek industrial designs without sacrificing performance.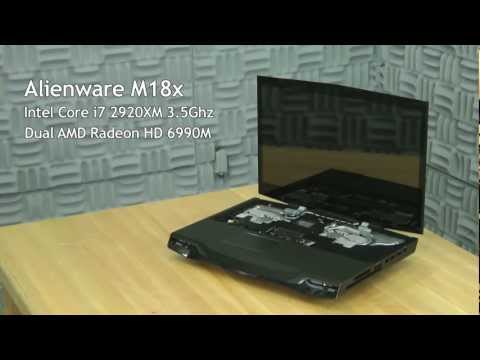 "We see a growing need for higher performance personal computers, driven by ever more powerful modeling software for engineering, scientific and financial work, and for content creation and gaming," said André S. Eriksen, Founder and CEO of Asetek. "We also see high performance hardware expanding to more portable, sleeker devices like the highly successful M-series of notebooks from Alienware."
"For laptops and AIOs to deliver workstation and gaming PC performance, these machines must be able to take full advantage of desktop grade performance hardware. We have identified this need and designed our cooling solution to target these thinner machines," continued Eriksen.
The fundamental challenge in cooling desktop replacement laptops and All-In-One PCs is the lack of space for a proper thermal solution. Consequently, previous attempts at liquid cooling laptops have offered no performance improvement over traditional heat-pipe based heat sinks.
"Asetek successfully cracked the code of improving acoustic and thermal performance in a notebook without increasing the form factor," said Ole Madsen, VP of Engineering. "Our patent protected technology allows better utilization of the thermal modules used to cool the CPU and GPUs. That, along with our optimized coldplate technology enables the use of much more powerful hardware than air cooling could ever allow".
via Asetek


---
Comments
comments
Categories:
Latest News
,
Top 10 Headlines
.