Angry Birds Space sequel will launch in space
Approximately 240 nautical miles above earth, Angry Birds in Space will launch on March 22, 2012 — well, in space! Rovio Mobile, the developers behind the most popular game for Smartphones — namely the iPhone — will release its next sequel to the famed game from space.
NASA scientist and Engineer Don Pettit discusses the games' physics by demonstrating via an Angry Bird stuffed toy and a balloon – hey why not, right? Check out some of the new game footage and physics from the International Space Station YouTube video, and see why the next sequel will be a smash hit…er bigger hit! (anyone having flashbacks about "Pigs in Space" from the Muppets yet?)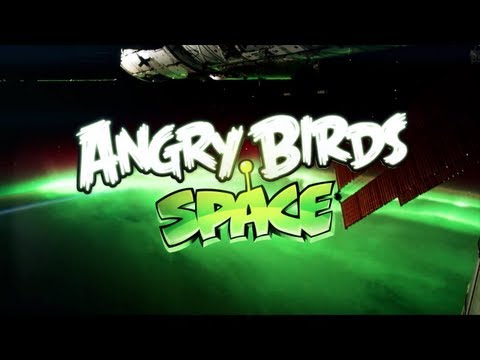 "This collaboration began with a simple Twitter exchange about birds and pigs in space, and it has grown into a tremendous outreach and education opportunity," said David Weaver, associate administrator for communications at NASA Headquarters in Washington. "Games are fun and entertaining, but they also can be inspirational and informative. This ongoing collaboration with Rovio and Angry Birds is an exciting way to get people engaged with NASA's missions of exploration and discovery, and get students energized about future careers in science and technology."
"We focused on every detail in development of Angry Birds Space to build a special experience for our fans," says Peter Vesterbacka, CMO and Mighty Eagle of Rovio Entertainment. "I believe we have succeeded well with the game, and we wanted to create something as unique around our launch events. NASA has been the perfect partner for our Angry Birds Space programme, and we can't wait to work with them on creating more compelling educational experiences."
Angry Birds Space will be available on March 22, 2012
---
Comments
comments
Categories:
Latest News
,
Top 10 Headlines
.