Activision announces Call of Duty Black Ops 2
Due for release on 13 November, the game will compete with Bungie's Halo 4 that is being developed for Microsoft's Xbox 360 and will be released a week earlier.
Call of Duty: Black Ops 2 debuted Tuesday night in the US via a trailer during the NBA playoffs. However, this wasn't the first time everyone got a glimpse of the new shooot 'em up as images of the game were accidently leaked by the UK Activision web site earlier that day. The leak didn't stay live for long, but game news web site Joystiq managed to notice in time to swiftly grab some screen shots.
Developed by the Activision's Treyarch studio, Call of Duty: Black Ops 2 is set in 2025 with the narrative focusing on a new Cold War between the US and China. The two countries fight it out over access to rare earth minerals needed to develop modern technological necessities like mobile phones.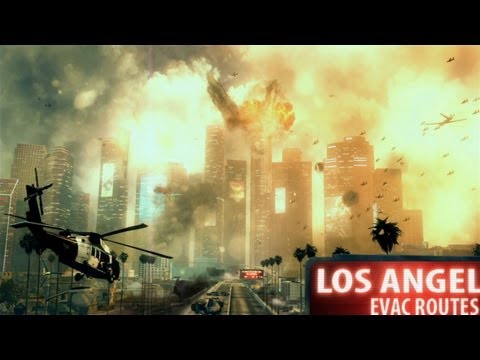 The last game in the series, Call of Duty: Modern Warfare 3, set a sales record in November 2011 when it was released, shifting more than 6.5 million units in just 24 hours across North America and the UK.
However, it has been reported recently that that since its debut the title had underperformed its predecessor. Gaming news web site Gamasutra quoted analysts at Macquarie Equities that said sales of 2011′s entry Modern Warfare 3 were 4.2 per cent behind where 2010′s Black Ops was at the same time a year earlier, despite the latest release having had a stronger debut.
With Halo 4 having the advantage of releasing just a week earlier, perhaps Call of Duty: Black Ops 2 might not perform as well upon initial release but as a result could have stronger long-term sales.
via Inquirer
---
Comments
comments
Categories:
Latest News
,
Top 10 Headlines
.