1994 threw a wrench in Apple's iPad design patent defense
Concepts, patents . . . they just get in our way, don't they? Apple found this out when the iPad was in its early stages of design and development — along with its court battles against Samsung.
Apple is pushing hard to prove to the court that Samsung is infringing on two of its design patents, Patent Patent D558,757 and Patent No. D618,678. Well that's all fine-and-dandy. The judge, U.S. District Court Judge Lucy Koh, however, feels that Samsung's tablet may 'look similar' to the iPad — but wasn't there a 1994 appearance of a Tablet device on TV? There was, and Knight-Ridder produced the video back in 1994 demonstrating their faith in a tablet newspaper.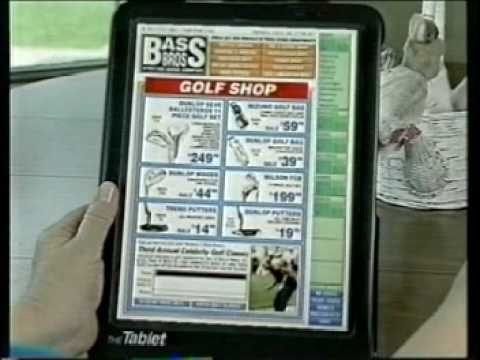 But the squabbling between the two companies has pretty much become our typical corporate-cry-baby "you took my lollypop" tactic. (yes, I know that is a strange what a putting it, but I think the public is sick of hearing Apple whine) When U.S. District Court Judge Lucy Koh asked both Samsung and Apple lawyers in a trial back in October to identify which tablet, the Samsung Galaxy Tab 10.1 and the iPad, was held over her head — neither could tell her which was which. "took them a while to do so." court correspondent Dan Levine said. (I bet that was embarrassing for the two companies)
via thenextweb
---
Comments
comments
Categories:
Latest News
,
Top 10 Headlines
.